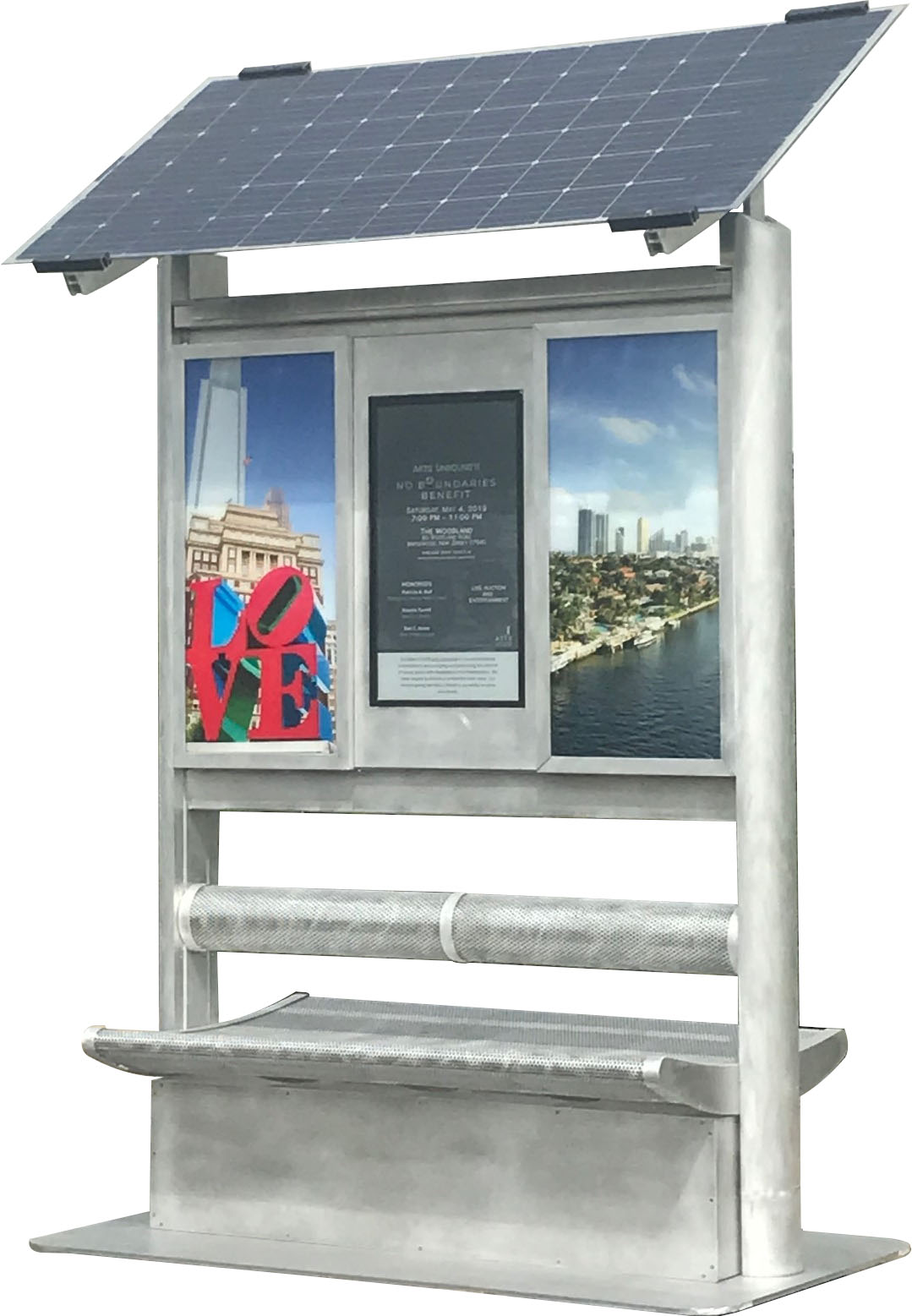 Opportunity
Generate awareness & revenue for local communities
Public events and business offerings are communicated in real-time on the E Ink interactive bulletin board, while waiting for a friend or bus.
Visitors & neighbors stop by the solstreet bench to recharge while being updated on what's going on locally.
Solar enables installation without expensive trenching.
Everybody benefits!